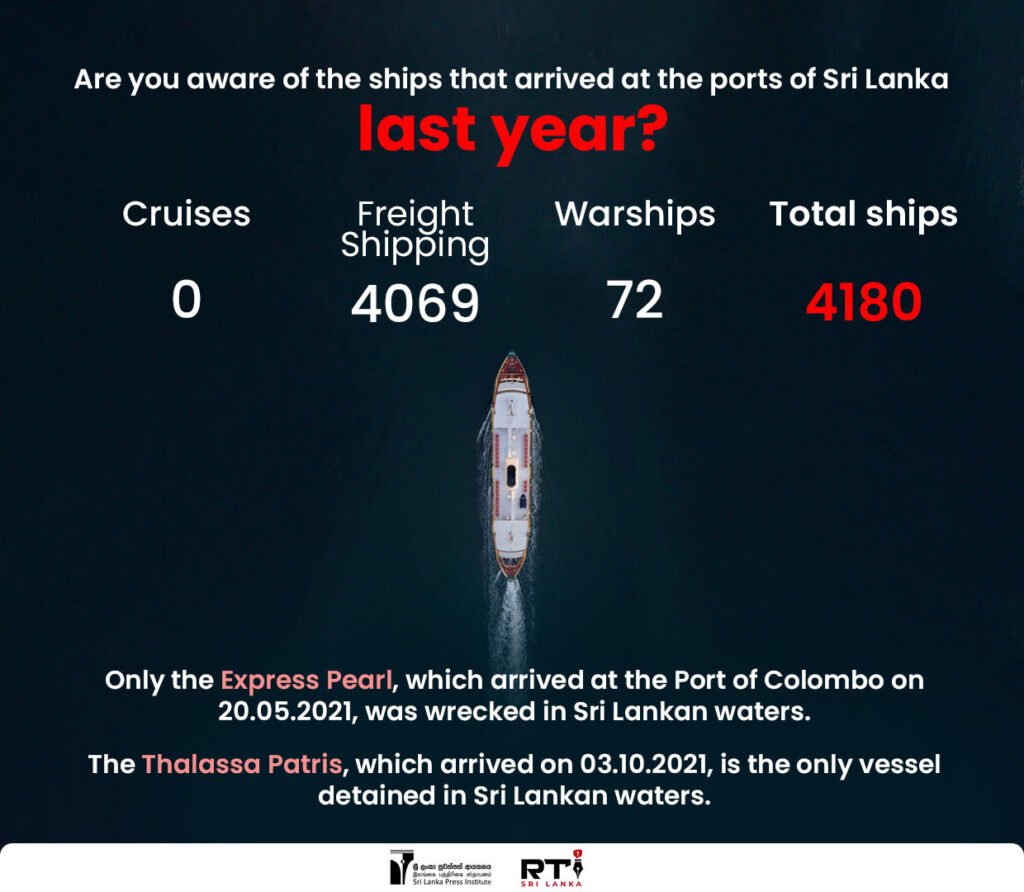 Sri Lanka is a very active hub on the Silk Route. Apart from that, Sri Lanka is also a popular destination among sailors. Due to these reasons, thousands of ships call at Sri Lankan ports every year.
However, with the outbreak of the Covid-19 pandemic, the number of ships arriving in Sri Lanka has generally declined amidst the  international maritime restrictions. Accordingly, we inquired about the number of ships that have arrived at the ports of Sri Lanka for the year of 2021 and submitted a request for information under the Right to Information Act to the Sri Lanka Ports Authority. Accordingly, a detailed account of the response sent by them are as follows.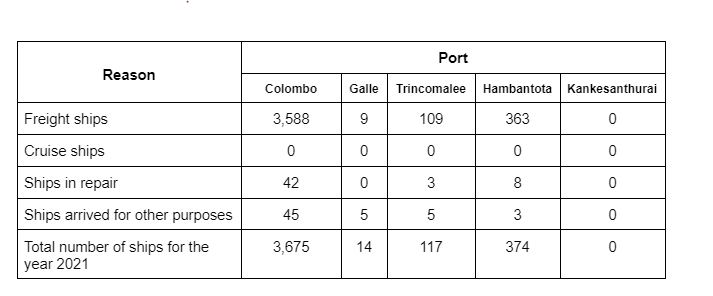 In addition, the number of naval vessels calling at Sri Lankan ports has also been mentioned.